We constantly handle over 200 patterns for the most popular T-shirts and sell approximately 200,000 units a year.
Please check our graphics and prices (selling prices) of some of the T-shirts we handle at Sparkle.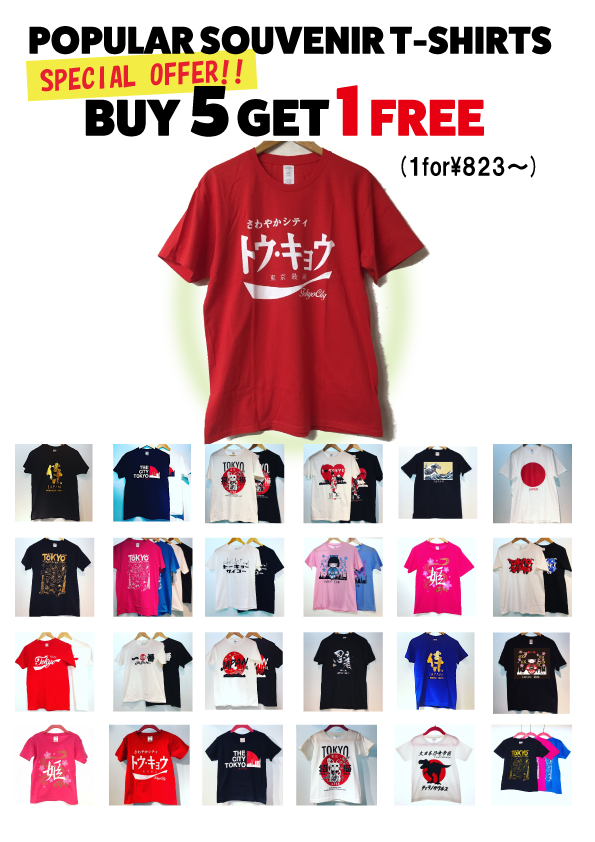 The most popular Sparkle T-shirts as major Tokyo souvenirs.
The bold and simple design can be associated with Japan at a glance.
We offer the widest range of line-ups and graphic varieties in Tokyo and we handle sizes from kid's up to adults' (XXL).
The T-shirts are printed and inspected in Japan, 100% natural cotton made, and comfortable wearing.
Katakana T-shirt, Kanji T-shirt, Japanese T-shirt, Flag T-shirt, TOKYO T-shirt, JAPAN T-shirt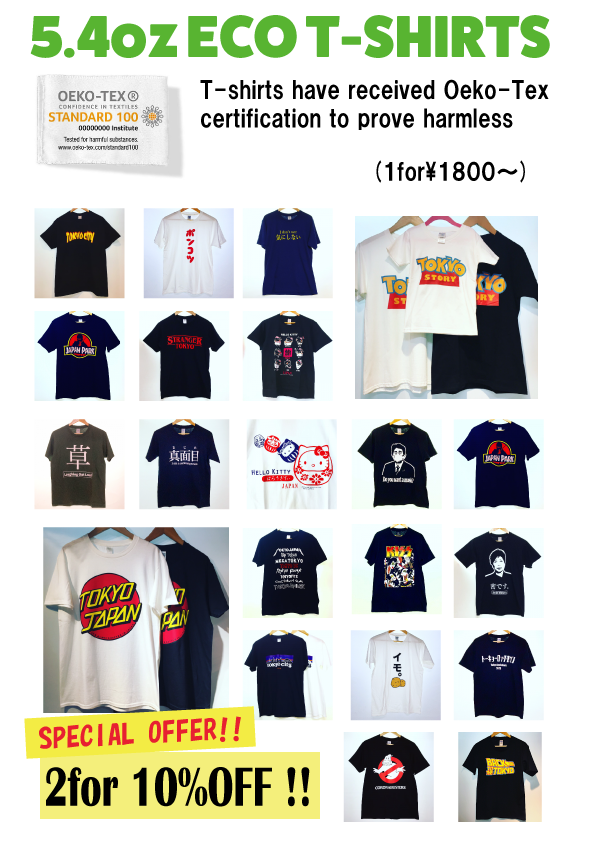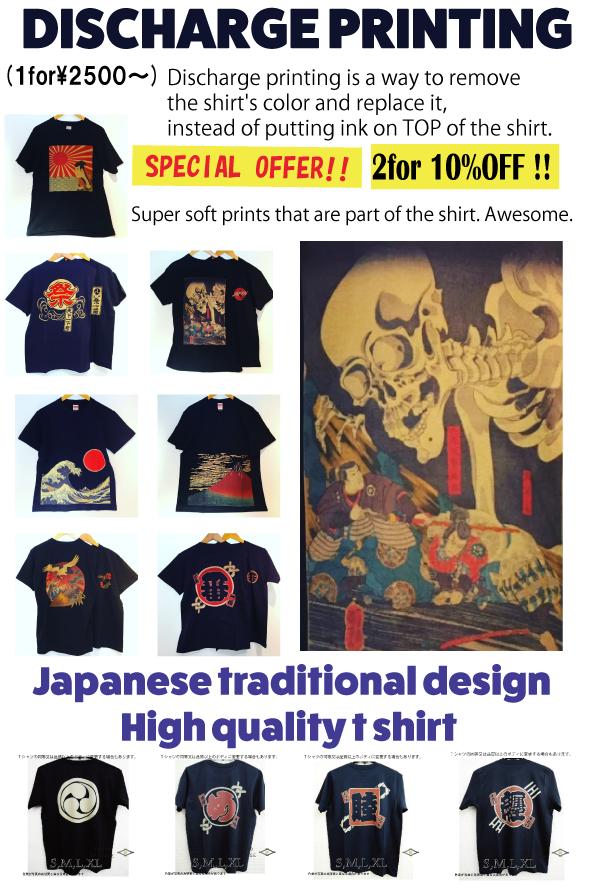 Tee CAP・Clothig/Socks FrigeMagnet/KeyRing/Stickers