★
Sparkle's popular original design T-shirts
★
Introducing the meaning and origin of T-shirt designs popular among the foreign tourists.
Manekineko (beckoning cats), Tsuru-Kame (cranes and turtles) and Kanji / Hiragana letter T-shirts are favorite souvenirs of Tokyo / Japan.
The beckoning cat and other traditional designs that bring in luck is popular among Japanese and foreigners.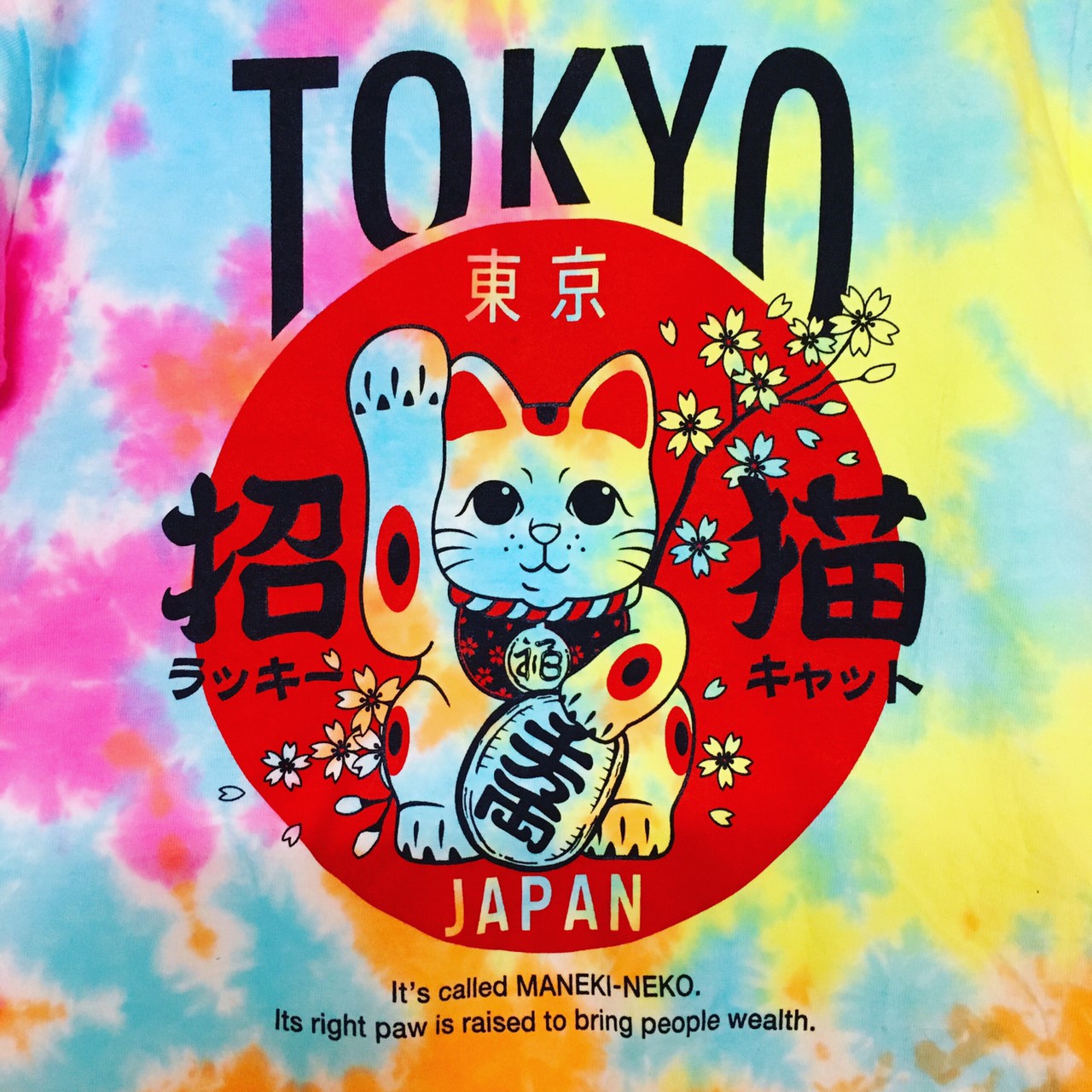 「Beckoning cat」

The Original Fortune Cat It brings great Fortunes,
From the old days the "Fortune Cat"have been widely favorized for business prosperitry,
family happiness,and the calling of many customers.
 It is said that the Fortune Cat with it's right paw brings a furtune of money.
In our design, the kanji is written as Tokyo and Maneki Neko. In Katakana, it is written as Lucky Cat.
The cat's hands are above the head. That means attracting wealth from a wider world.
MORE INFO  WIKI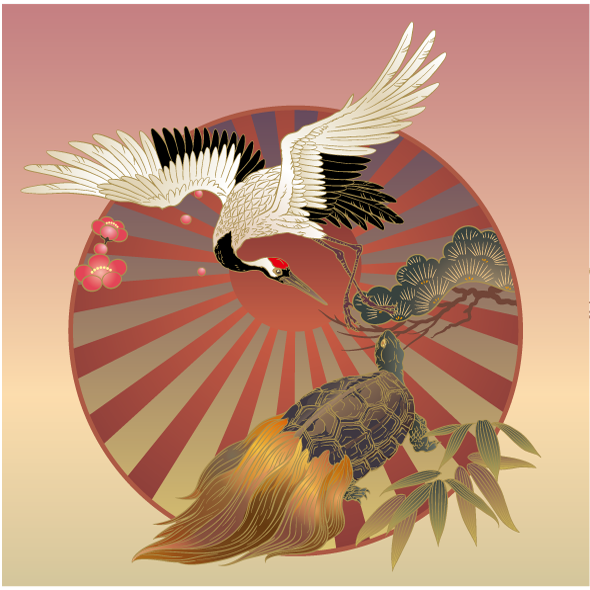 「Lucky omen」
This design incorporates three happiness designs.
1,Tsuru(Cranes) & Turtles
As "Tsuru(Cranes) is a millennium, turtles are a million years", both are representative of animals that live long. Tsuru(Cranes) are a happy couple, and turtles have good luck.
2,Pine, Bamboo and Plum (an auspicious grouping)
ShoChikuBai has been used since ancient times as a doll and has become an indispensable part of the celebration.
This is because the pine always keeps green, the bamboo grows up straight while being rich in elasticity, and the plum blossoms before the leaves in early spring, and it also produces medicinal fruits.
3,Rising Sun & Wave
The reason why the ocean is used as the background of Asahi is that the state of the waves, which sometimes changes quietly and sometimes vibrantly, resembles the world. Quiet waves represent home sufficiency, and rough waves represent the fulfillment of a great wish only after enduring trials.